DjRUM
Mountains EP
2nd Drop 013
A: Undercoat
AA: Mountains Part 1
2nd Drop 014
A: Mountains Parts 2&3
AA: Turiya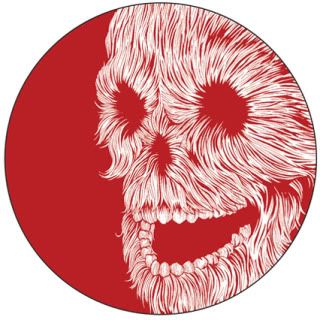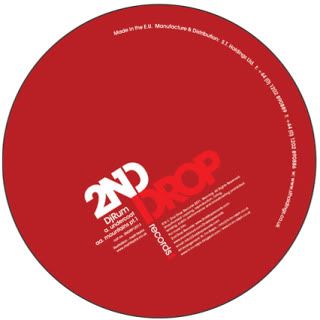 Release date:
29/08/2011
A main player behind the seminal Yardcore nights in London and with previous releases with On The Edge and Smokin Sessions, DjRUM has always existed on the alternative edge of a number of scenes, but after producing a stunning remix of LV and Message To Bears ft Zaki Ibrahim "Explode" for 2nd Drop's last release, which got widespread acclaim, his talent is finally getting the recognition it deserves.
Now 2nd Drop are proud to present a full EP of original material.
Mountains EP part 1:
Undercoat
leads the first part in typical DjRUM style; multiple layers of gravelly, heavily charged atmosphere, ever shifting beat patterns, murky pockets of drums and percussion, and his trademark use of epic strings. This moody, cinematic cut builds and builds throughout and before you know it the beats have jumped into sultry techno.
DjRUM - Undercoat (Mountains EP) - CLIP by 2ndDropRecords
Mountains pt 1
on the flip picks up from where Undercoat left off, dropping straight into pulsing techno drums that gallop away and build into sheets of shifting, emotive synths, accompanied with haunting vocals snippets. Packed with detail and nuance, this track keep on giving with every listen.
DjRUM - Mountains Part 1(Mountains EP) - CLIP by 2ndDropRecords
Mountains EP part 2:
Mountains pts 2&3
The second and third parts of the Mountains suite nestle snugly together. Dissolving from the lush techno of Mountains pt 1, RUM lightens the pressure accenting the melodic motifs of pt 1 adding an almost lilting, percussively funky rhythm, only to be broken with a galloping
gabba style beat washed over by his trademark string and synth blanket. However, the pressure is short lived, as once again the track gives way to a verdant and lush pasture of classic RUM ambiance.
DjRUM - Mountains part 2 & 3 (Mountains EP) CLIP by 2ndDropRecords
Turiya
Turiya on the flip pays subtle homage to Alice Coltrane by using her later adopted spiritual name. And you can hear her ethereal jazz and harp qualities evoked through his use of melody, before dropping into a broken 2-step bump with a nicely chopped up vocal. This track really brings out RUM's penchant for amazing strings once again as he drifts them in gently towards the later half of the track, creating further layers of lush melodic bliss.
DjRUM -Turiya (Mountains EP) - CLIP by 2ndDropRecords
The illustrator on this release is the incredibly talented Matt Taylor from Brighton. We instantly fell in love with his furry and feathery skulls, and had to have them spinning around on a record. Check more of his work at
www.matttaylor.co.uk
The Mountains EP will be released in two parts on vinyl and as a bundle in MP3/ FLAC at all good record shops and online retailers.